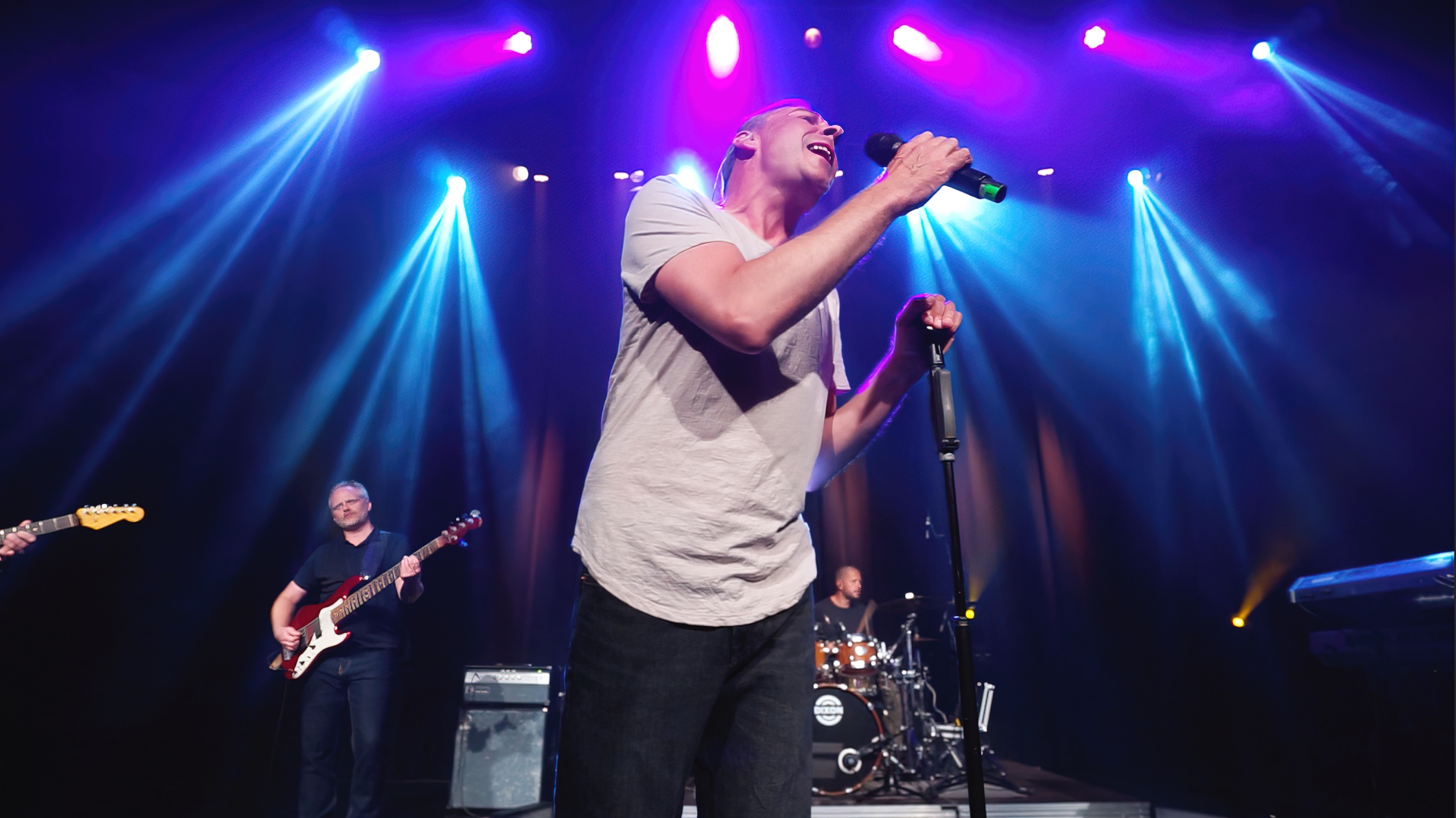 FIVE DEDICATED MUSICIANS AND FRIENDS REUNITE TO CELEBRATE THE MUSIC OF A LEGENDARY BAND.
THIS IS

---
THE STORY SO FAR…
IT'S 2009, HANNOVER, GERMANY. ELMAR FERNER, JOCHEN PIETSCH, NIKLAS TURMANN, MICHAEL SCHUGARDT AND MOMME BOE WERE STUDENTS AT HANNOVER'S RENOWNED UNIVERSITY OF MUSIC, DRAMA AND MEDIA.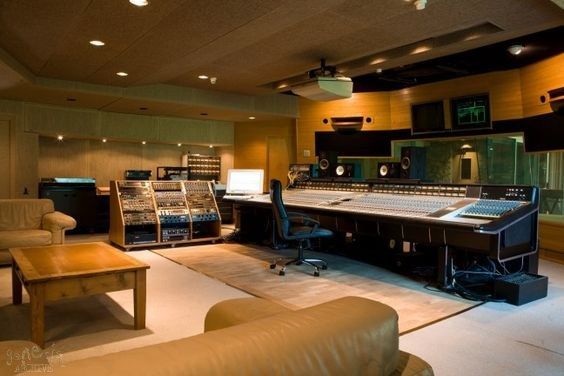 AS PART OF THEIR GRADUATION, THEY PLAYED TWO CONCERTS FEATURING THE MUSIC OF GENESIS AND PHIL COLLINS. THEY CALLED THE BAND 'THE FARM' NAMED AFTER THE RECORDING STUDIO IN SURREY, UK, THAT GENESIS HAD BUILT.
THE CONCERTS SOLD OUT IMMEDIATELY, WERE VERY WELL RECEIVED AND FOR POSTERITY, FILMED AND POSTED TO YOUTUBE.
TO THEIR SURPRISE, THERE WAS AN OVERWHELMING RESPONSE FROM GENESIS AND PHIL COLLINS FANS ALL OVER THE WORLD, MOSTLY COMMENTING ON HOW MUCH LIKE THE ORIGINAL BAND THEY SOUNDED AND ASKING WHEN THEY MIGHT GO ON TOUR?! HIGH PRAISE INDEED AND SURELY A POTENTIAL OPPORTUNITY…
HOWEVER, THIS RESPONSE HAD NOT, NOR COULD HAVE BEEN ANTICIPATED. EVERYONE ALREADY HAD PLANS FOR THE FUTURE. WHILST IT WAS A FANTASTIC END TO THEIR STUDENT DAYS, THE FARM GATES SHUT ALMOST AS QUICKLY AS THEY HAD OPENED.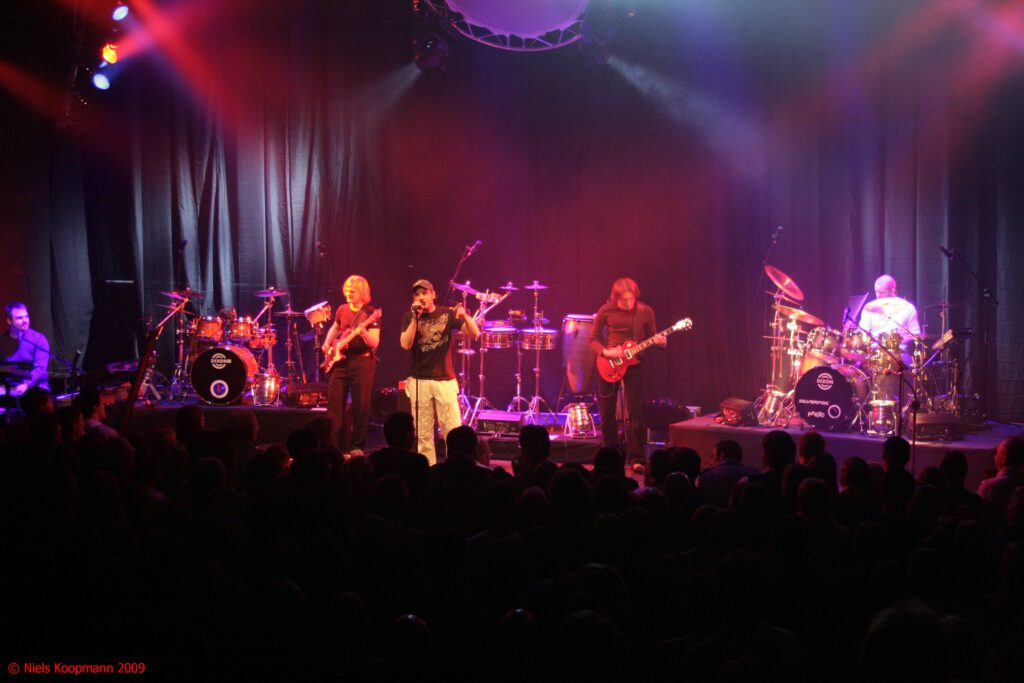 IT WOULD BE WELL OVER A DECADE BEFORE THEY WOULD GET BACK TOGETHER AGAIN…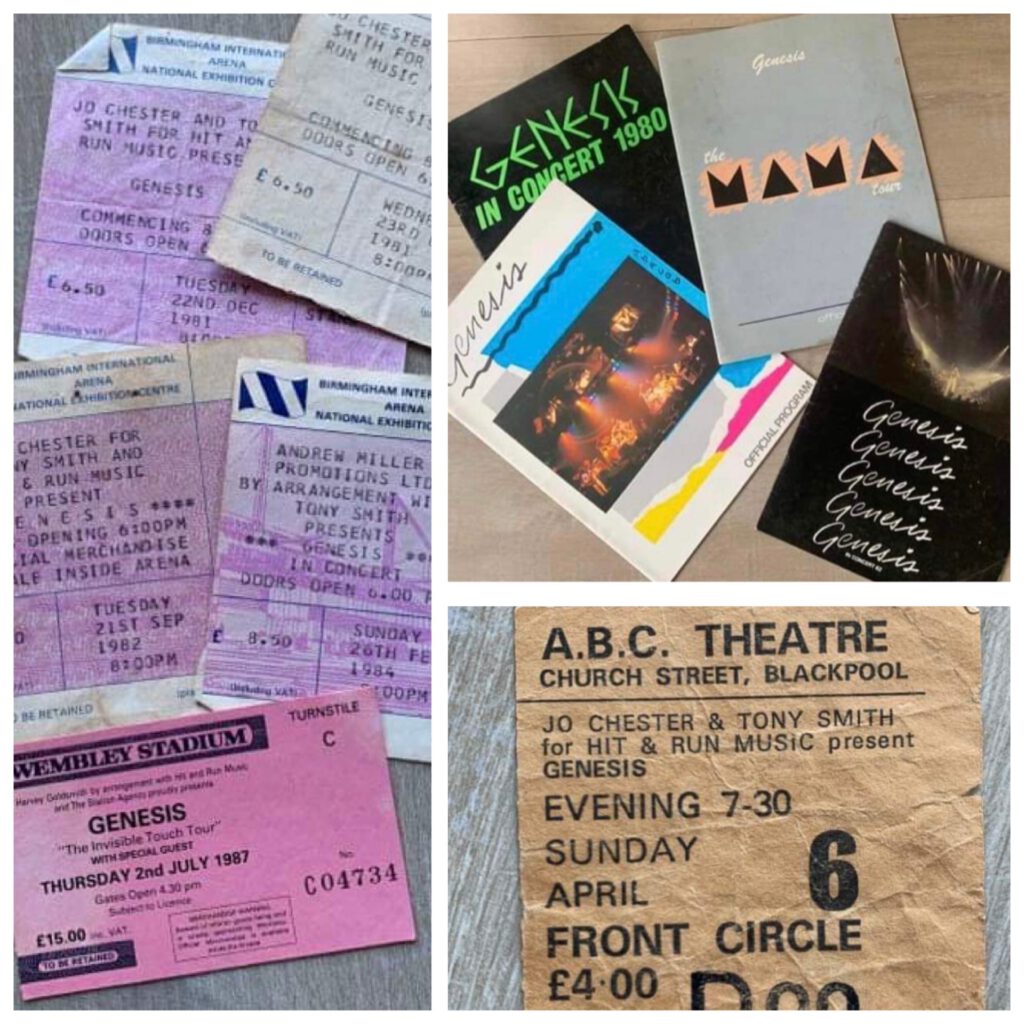 IN EARLY 2019, A PRODUCER WITH A DEEP PASSION FOR AND KNOWLEDGE OF THE ORIGINAL BAND, HAD BEEN LOOKING TO PUT TOGETHER THE ULTIMATE GENESIS TRIBUTE FOR MANY YEARS. NOTHING CAME CLOSE IN THE MARKETPLACE.
BY CHANCE, HE CAME ACROSS THE FARM CONCERTS ON YOUTUBE AND WAS IMMEDIATELY IMPRESSED. THE ESSENCE OF WHAT WAS NEEDED WAS UNDOUBTEDLY THERE.
WASTING NO TIME, OVER A SERIES OF PHONE CALLS AND ZOOM MEETINGS HE CONVINCED THE MUSICIANS TO RECONVENE TO SEE IF THE MAGIC AND CHEMISTRY REMAINED. IN 2020 THAT'S EXACTLY WHAT HAPPENED AND IT CERTAINLY DID.
"IT FEELS LIKE BEING ON A SCHOOL TRIP WITH OLD FRIENDS. IT'S AS IF WE HAD OUR LAST REHEARSALS YESTERDAY, NOT 11 YEARS AGO!" SAYS LEAD VOCALIST ELMAR FERNER.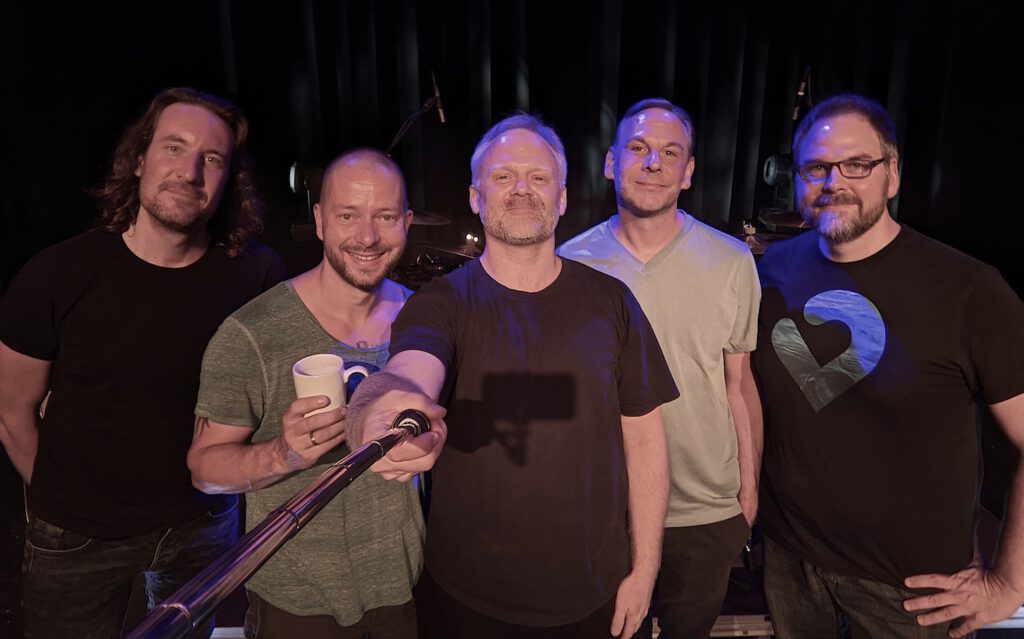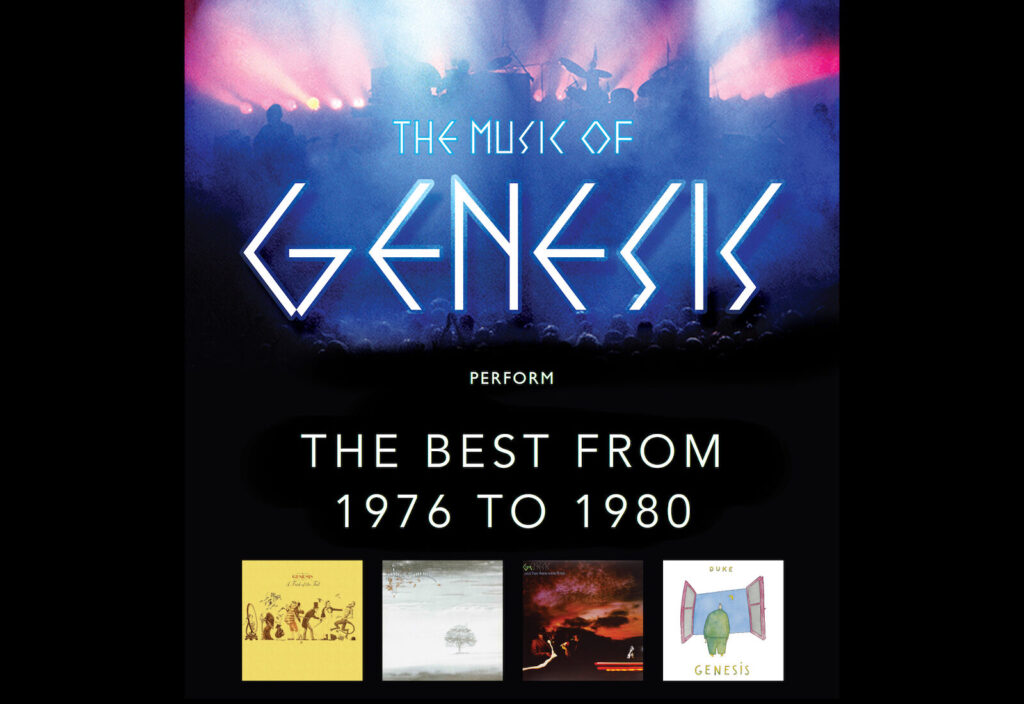 THEREAFTER EVERYONE AGREED TO COMMIT TO PRODUCING THE VERY BEST CONCERT EXPERIENCE POSSIBLE, WHICH IS WHAT THE MUSIC OF GENESIS IS ALL ABOUT. FOR THE INAUGURAL TOUR, STARTING IN SEPTEMBER 2024, THE BAND WILL PERFORM
"THE BEST FROM 1976 TO 1980"
THE SHOWS WILL FEATURE SONGS THAT HAVEN'T BEEN PLAYED LIVE FOR MANY YEARS, FROM THE ALBUMS 'A TRICK OF THE TAIL' / 'WIND & WUTHERING' / 'AND THEN THERE WERE THREE' AND 'DUKE'.
WE VERY MUCH LOOK FORWARD TO SEEING YOU AT ONE OF OUR CONCERTS!
---
Elmar Ferner / Vocals
elmar was Born in 1976. when he was 12 years old, he taught himself to play keyboards and formed his first band a few years later.
From 2000 to 2012 he played keys and toured extensively with the German top 40 band 'Finity'.
He also founded the first German 'a-ha' tribute band in 2011 and played concerts all over the country. Since 2017, he has been a member of and performed with the 'Waldbühne Kloster Oesede Orchestra'.
Elmar became a Genesis fan when he was 10 years old having heard 'Invisible Touch'.
Over the years so many people have remarked how similar he sounded to Phil Collins and that he should do something about it! Fortunately, he decided to join "The Music Of Genesis" to do just that!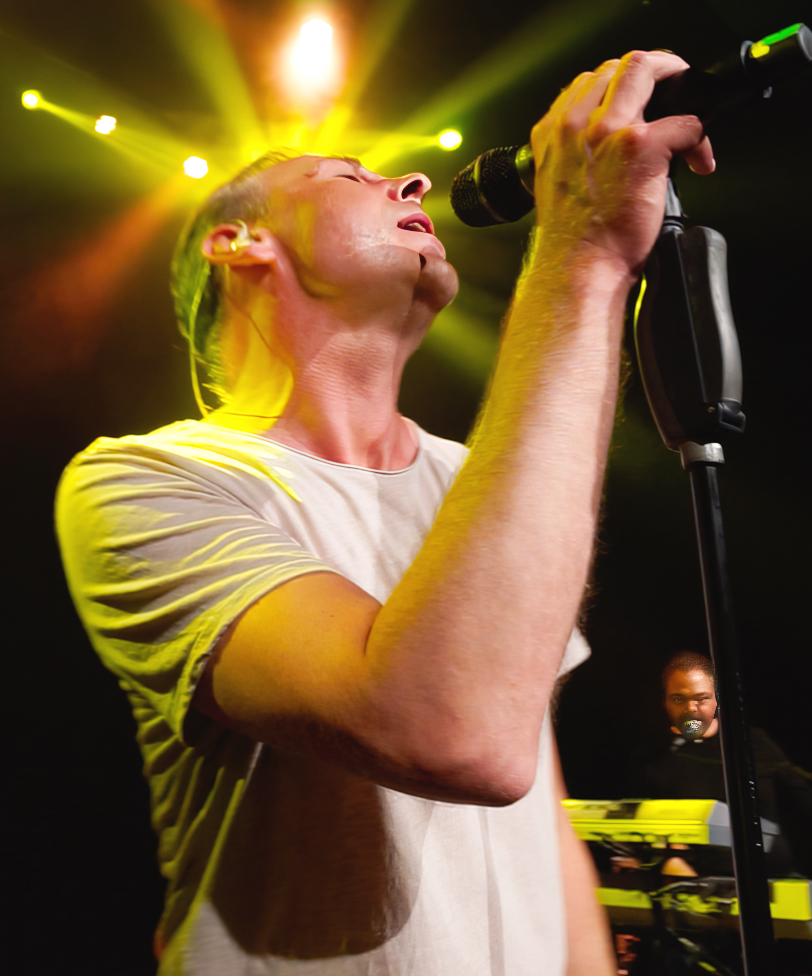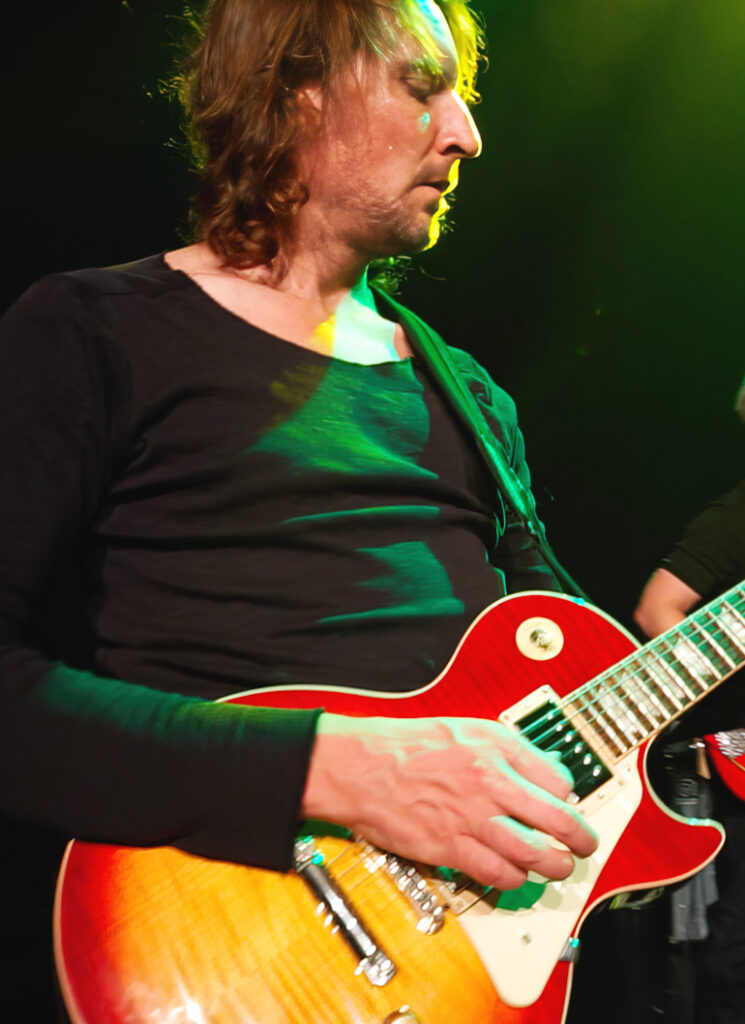 Niklas Turmann / Guitar
born in marburg in 1982, he picked up the guitar in 1993 when he was 11. Niklas went to study jazz, rock and pop guitar at the University of Music in HanNover.
Since 2008 he has been guitarist and singer for RENOWNED ARTIST AND former Scorpions guitarist 'Uli Jon Roth', touring with his band all over the world.
Niklas has released two albums with his progressive rock band 'Crystal Breed', plays with ONE OF THE MOST INFLUENCIAL Krautrock bandS 'JANE' and has been touring with 'the Gregorian Monks' since 2020.
A career highlight was taking part in the G3 Tour 2018 alongside 'Uli Jon Roth', 'Joe Satriani' and 'John Petrucci'.
Jochen Pietsch / Keyboards
Jochen was born in 1982 and started playing keyboards at the age of eight. As a teenager he played organ in church and his school big band, often arranging their musical productions.
From 2002 to 2007 he studied jazz, rock and pop music education at the University of Music in HanNover.
As a keyboardist and musical director, he has worked on several international productions, INCLUDING SHAKESPEARE MUSICALS BY HEINZ RUDOLPH KUNZE AND HEINER LÜRIG. HE HAS ALSO wrITTEN crossover orchestral arrangements for 'Queensberry', 'Clowns und Helden' and 'Ayman', among others.
With his gospel ensemble 'The Living Gospel Choir' he worked with 'Peter Maffay', THE BAND 'Marquess' and played for around 90,000 visitors during the Pope's visit to Etzelsbach in 2011.
Jochen now teaches pop piano at the University of Music in HanNover.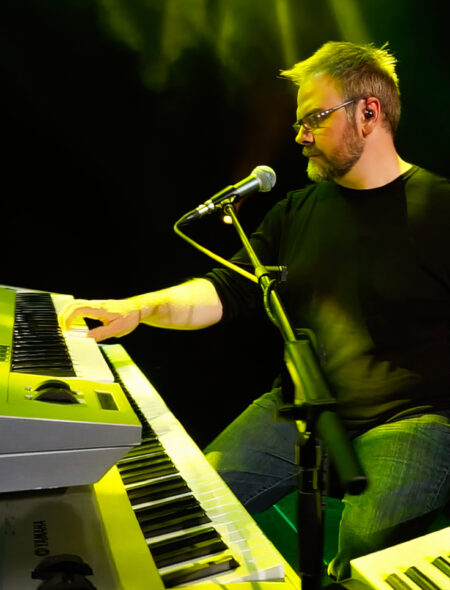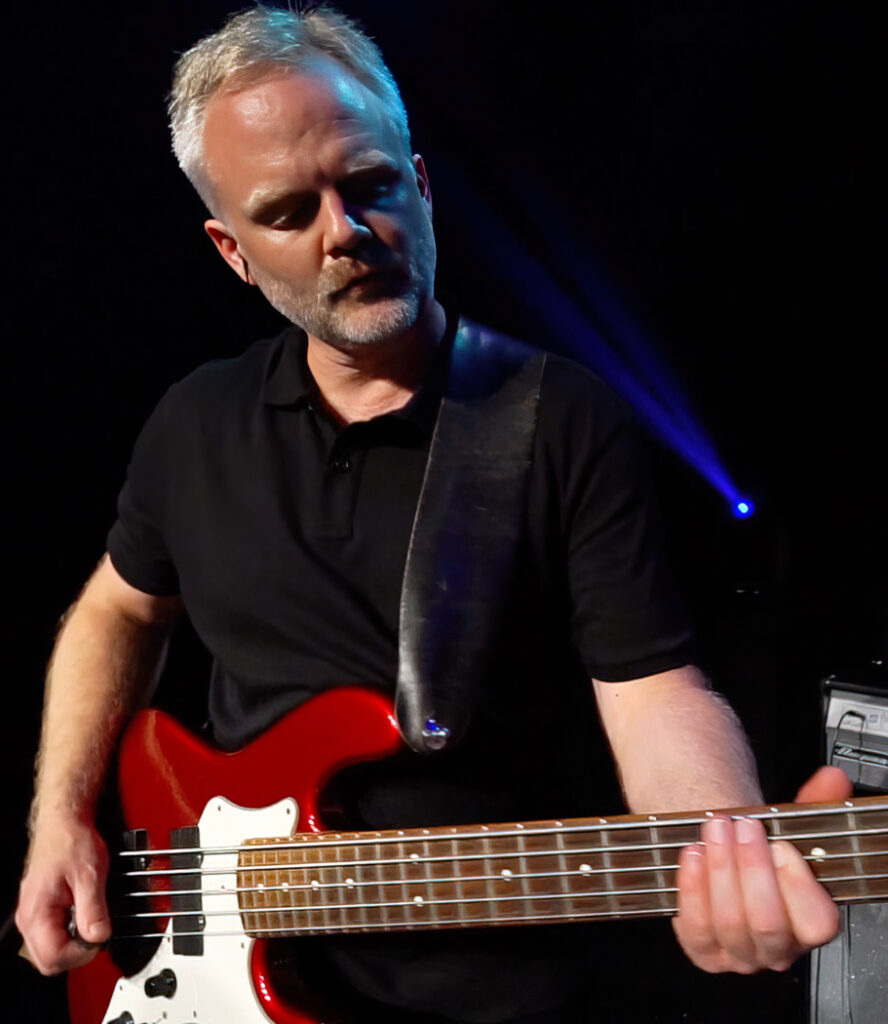 Michael Schugardt / Bass
Born in 1981, Michael began playing piano at the age of 10, but later switched to guitar, heavily influenced by two very different musicians – Eric Clapton and Kurt Cobain.
He then switched to upright and electric bass to play in his school Big Band.
With interest in jazz and rock music as well, by 2002 Michael had graduated from the 'Pop Course' at The University of Music & Theatre in Hamburg, and from 2003-2008, studied jazz, rock & pop at the University of Music in HanNover.
He has performed and recorded with many bands, crossing all musical genres, including 'Crystal Breed' and 'youdid'. since 2014, he has worked at a private studio in Hamburg.

Momme Boe / Drums
Momme was born in 1981 and at the age of 3 BECAME determined to play snare drum in the local marching band. However the drum was far too heavy for him, so he had to wait a while longer!
He finally got his first drum kit when he was 8 and played jazz and big band music at school.
In 2001 he went to Kiel to join the 'German Navy Music Corps' for two years.
From 2003 he studied jazz, rock and pop drums at the University of Music in HanNover.
Momme has played concerts and toured in over twenty countries as a both drummer and percussionist, including shows with 'David Hasselhoff', 'Pee Wee Ellis', 'MARQUESS' AND 'DAVID GARRETT' .
In 2017 he founded and runs his own music school in Husum / Germany.